With over 10 years in business and 25 years of design experience, Spensley Enterprises LLC serves the Public Safety Marketplace with dispatch room upgrades and scaled room layouts.
Weather itís a small single operator dispatch room to a multi-agency dispatch center, we can recommend and provide dimensioned room layouts for upgrading your dispatch center.
Quality designs providing solutions to your dispatch control room needs.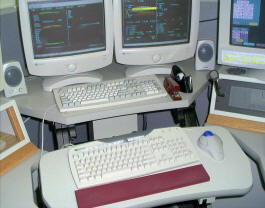 Flexible use of the work space resulting in more productive use in the work environment.